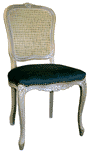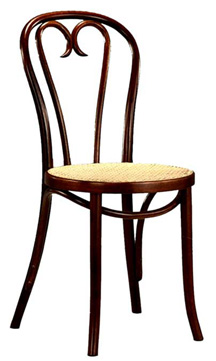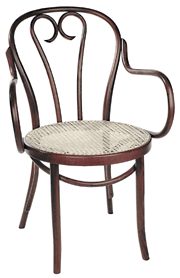 Classic Bentwood
Traditionally steam bent and authentically hand caned in Poland's original Bentwood factory. Truly Museum Quality. Natural Birch or honey oak stained frame with natural cane. Since 1857, always in style.
A-16 Side Chair has a 16" diameter seat. An excellent dining chair.
B-16 Arm Chair has a 18" diameter seat. Great at the head of the table and charming in pairs.
$199
$299